review
ATracker – Daily Task and Time Tracking Review
By
|
This post brought to you by ATracker by Wonderapps. The content and opinions expressed below are that of The GO Mamas.
"ATracker – Daily Task and Time Tracking" is a time tracking app for iPhone and iPad. ATracker helps user managing daily tasks in a simple and elegant way! One tap to start / stop time tracking, with minimal configuration. Fully customizable user interface. It is a fresh way to organize the day within a few taps.
ATracker is a clean and minimalistic way to track: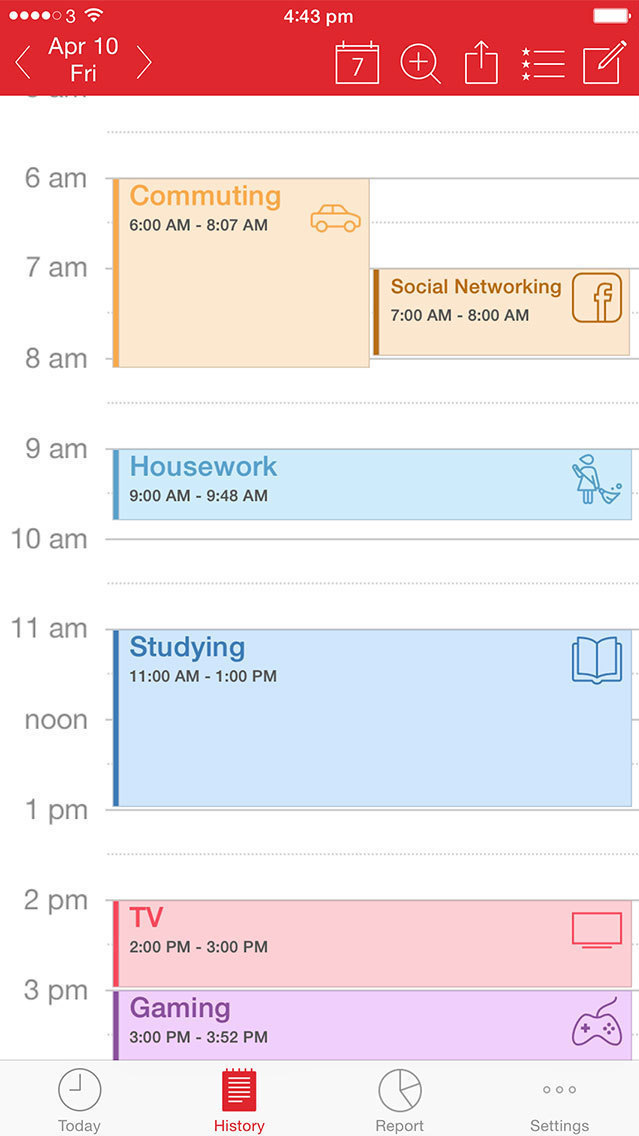 Repetitive daily routine at work
Homemaking tasks
Baby or child daily activities
Hobby projects
or any activity people want to track and control
With the ATracker, has a fully customizable interface – you can customize the colors and group your tasks by categories.  Which is beneficial for me, because I can use my own color-coding system on what has the most importance or what can be moved over to another day. The app also has a cool feature that allows me to add an icon to a task. They have a huge plethora of icons to use for each task, so you never really feel like you are The ATracker is great for use during school – the app can help you manage time for classes and your extracurricular activities, so that you are never lost when it is time for studying or time for participating in fun activities. It especially will be helpful this upcoming spring semester when trying to figure out studying schedules in between classes, juggling family and home activities and all, before heading out to work.
The ATracker app helps you figure out what you are doing with your time with how you are spending it. So if you are wasting extra time on an activity or spending it wisely, it will help you track your time so you can have an idea of what your day will look like when you have certain tasks to do and how you can be more productive with other tasks.
More ATracker app features are: 
– Intuitive and elegant interface with customizable skin.
– Start and stop activity by just one tap.
– Able to keep notes for each activity entry.
– Set alarm for activities. Alarm will sound even app is not running!
– Overview of today's activity on the main tab.
– Activity timer does not stop even the application is not running or your iPhone / iPod touch is in sleep mode.
– Complete activity log. Show activity at any given date. Add missed or modify existing activity.
– Full customization of activities with hundreds of icons to choose. You can also customize the color of the activity
– Group tasks by categories and Allow user to filter tasks by category on "Today" tab
– Statistic reports in bar chart and pie chart. You can also share those reports via Facebook and Twitter
– Gesture support
– Export activity entries via Email.
– Widget for iOS 8
–  Apple Watch support
– Customizable day start time
– Allow simultaneous task entries.
The ATracker has two versions, the "Lite" and "Full" or "Pro" versions. The first version is the "Lite" version, which offers many of the same features as the "Pro" version, but other advanced features in the app are grayed out. The "Full" or "Pro" version, which is available on iTunes for $4.99 (US), is the same as the "Lite" version with the Remove Ads feature, Advanced Settings, Skin Support and other features available. Regardless of what version you use, from what I hear from other users, the technical support is excellent and they usually respond to their customers within 24 hours or less.
To find out more about the ATracker app visit:
www.wonderapps.se
(Visited 1,387 times, 1 visits today)